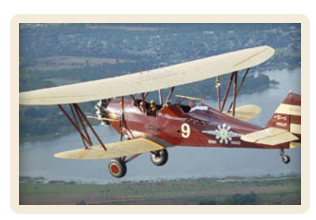 Nation's Largest Vintage Biplane Ride Company
For kids as young as 3 weeks and as old as 96!
Waldo Wright's Flying Service offers a variety of vintage biplane experiences. Passengers can travel back to the 1930s to enjoy an authentic barnstorming ride in a New Standard D-25, or the 1940s for a more hands-on WWII adventure at the controls of a Boeing Stearman N2S-3.  And, coming soon, the 1929 Travel Air E-4000 on floats...that's right, an open cockpit biplane doing rides on the water!